Numbers Game: Nyquist Sent to Grand Rapids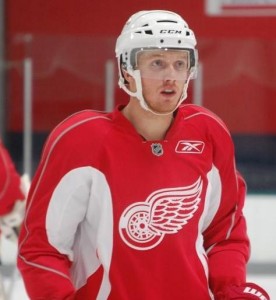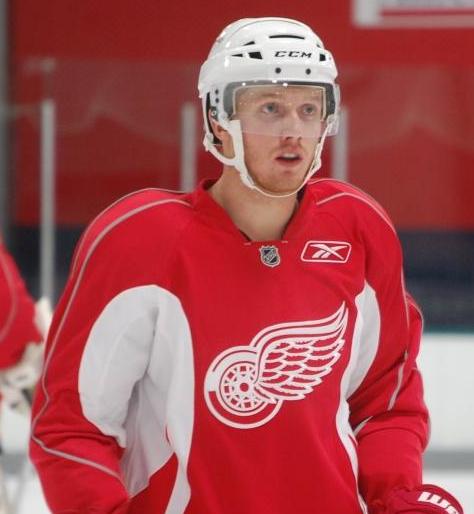 Gustav Nyquist did everything right in his first NHL training camp and preseason. The 22 year-old forward elevated his game from leading the Red Wings prospects in scoring at the NHL prospect tournament to producing points playing along side NHL forwards during the preseason. Despite his stellar performance Detroit management believe in developing players slowly, thus opting to send Nyquist to Grand Rapids of the AHL to start the season.
The 5-foot-11, 180 point forward will get a chance to be one of the top players in Grand Rapids this season and could see significant ice time. Nyquist has a dynamic offensive skill set, but the former Hobey Baker finalist also plays a strong two-way game. Additionally his work ethic and commitment to off ice conditioning will endear him to the coaching staff and will go a long way to his rapid promotion to the NHL.
If all goes right for the Swedish forward, he could be one of the first call ups for the Red Wings and his strong preseason may have moved him ahead of Tomas Tatar to start the season. Given the number of injuries that Detroit has had the past few seasons, Nyquist could be back in Detroit sooner rather than later. If he continues to perform, he could give the Red Wings no choice but to promote him similar to when Valtteri Filppula played for the Red Wings after just one AHL season.
While there is a lot to be excited about, the Red Wings want the AHL rookie to deliver on his promise when the Griffins season opens. Nyquist will need to continue his strong play and offensive production to justify a call-up at some point this season. For now, though, he'll provide additional depth for Detroit who has the luxury of choosing from skilled prospects in Brendan Smith, Tatar, and Nyquist as well as veteran minor league players like Garnet Excelby, Doug Janik, and Chris Conner in the event of an injury.
Editors Note:
My apologies for the lack of posts in recent days but I had an emergency dental surgery after more than a month of pain. I am just now getting my feet back under me and hope to have more frequent blog updates going forward. Thank you again for your continued support and readership!