* You are viewing the archive for the 'NHL' Category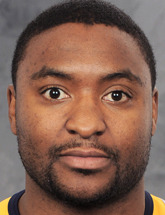 Quitting was never an option for Joel Ward.
 After years of toiling in the minors, the 29-year-old forward is a key contributor with the Nashville Predators. Ward's responsible defensive game helped him land an NHL job, and his offensive contributions – 30 goals and 69 points in the past two seasons – have cemented it.
Despite his success with the Predators, it wasn't long ago that the 6-foot-1, 218 pound forward was an undrafted free agent trying out for the Detroit Red Wings in Traverse City, Michigan. Ward participated in both the … Continue Reading