On the Bubble: Griffins Face Tough Roster Choices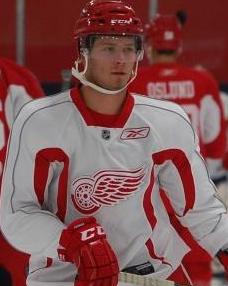 This year's edition of the Grand Rapid's Griffins might just be the deepest in years – at least on paper. The team could field the Red Wings top three prospects in Brendan Smith, Tomas Tatar, and Gustav Nyquist. Additionally the Griffins will be bolstered by AHL veterans that include the likes of Doug Janek, Joey MacDonald, Chris Minard, Jamie Johnson, Chris Conner, Garnet Excelby and Greg Amadio.
Before the season opens, the team will need to reduce it's roster size from 29 to get down to the 23 player limit. While competition for roster spots and playing time will be intense, the Griffins should have a level of depth in the organization that they haven't had in recent seasons. While that depth is a nice luxury for the organization, it could push some quality prospects and players off the AHL roster. Below is a list of players who could face an uphill battle earning a spot with the Griffins.