Nyquist Ready to Make the Jump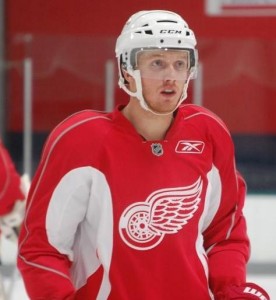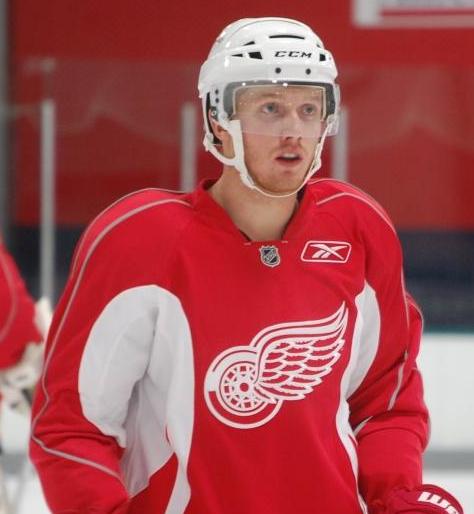 Gustav Nyquist is ready for a fresh start. The 22 year-old forward is coming off a disappointing final season with the University of Maine Black Bears that saw the team finish without an invitation to the NCAA tournament.
"Obviously I wanted to do something special with Maine last year and unfortunately we couldn't do that," Nyquist said. "I thought we had a really good and experienced team with a lot of great players but we didn't make it the whole way and missed the NCAA tournament which was a disappointment."
Despite the team's disappointing season, Nyquist had a solid year picking up 18 goals and 51 points in 36 games. His pace was down slightly from his sophomore season which saw him win the NCAA scoring crown for his 61 point campaign.
"Maybe I caught people a little more off guard during my sophomore year," Nyquist said. "Still I thought I had a decent year. Guys were a little bit more keyed on me, but it was good for me to learn to adjust and obviously learn how to play that style when people are on you more."
This isn't the first time the native of Halmstad, Sweden has had to adjust to changes in his surroundings. Nyquist took an unconventional path to an NHL contract for most Swedes but playing in the NCAA.
"In Sweden it's tough to combine school and hockey," he said. "They don't have that system where there is a college sport. That's one of the biggest reasons why I came over because I have always felt that education is great to have when you are done with hockey.  Also the rinks are a little bit smaller so when I got drafted I decided to come over and adjust to the rinks and learn that game."
Nyquist, who is just 17 credits shy of his business finance degree , will have yet another adjustment to make this season after signing a two year contract with the Red Wings. He'll be counted on to be a key contributor for the Grand Rapids Griffins this coming season.
"It's obviously a new big step and I am excited for it," Nyquist said. "I got to play eight games with the Griffins last year and learn what pro hockey is. The professional game is a little bit more organized than I thought college was. College was more back and fourth chances all the time. You have to be careful not to turn the puck over in certain places."
The 5-foot-11, 180 pound left wing could have his hands full dealing with older and stronger players in the AHL this year. Nyquist will also have to adjust to playing nearly twice as many games as he played in the college ranks.
"Maybe it will be a little adjustment at first, but I am just excited for it," Nyquist said. "One of the reasons I stayed for my junior year was to get that extra year of playing 40 games while also working on getting stronger during the season so I could be ready to play twice as many games."
The Red Wings will let Nyquist develop at his own pace and adjust to the grind of an AHL season. If all goes well he could be one of a handful of forwards considered for an NHL call-up if the need arises this year.
"I obviously want to play for the Detroit Red Wings as soon as possible and hope I am ready for that but it's not up to me," he said. "I am just going to do my best and practice hard every day and try to develop as much as possible and hopefully get a chance up there for a couple of games. If it doesn't happen this year, I am in no rush."
Before he can begin transitioning to the professional game and a possible chance at an NHL call-up, Nyquist and the rest of the Red Wings are focusing the 2011 prospect tournament. This year's team is well aware of Detroit's dismal record at their own tournament.
"We were told that earlier today that Detroit has never won this tournament," he said. "So obviously that's a big emphasis this week is to find a way to work together as a team and find a way to win as a team."
Notes:
Nyquist did not know former Red Wings prospect, Stefan Liv, personally. Liv was one of 43 individuals who died when the charter plane for the Lokomotiv Yaroslavl crashed in route to Minsk. He had this to say about Liv's passing. "He was very important for Swedish hockey and from what I have heard he was a great guy," Nyquist said. " He was an amazing goalie and he meant a lot for Swedish hockey. It was just a tragedy what happened. It is very sad."
TSN analyst, Ray Ferraro and his wife, Cammi Granato are expected to end this years prospect tournament and training camp as they watch Landon Ferraro transition to professional hockey.