Columbus Blue Jackets 2017 NHL Prospect Tournament Roster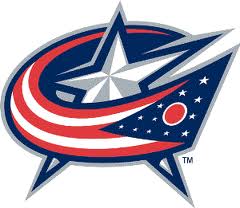 The Columbus Blue Jackets have announced their 2017 roster for the NHL prospect tournament at Centre ICE arena in Traverse City, MI. The team features the third overall selection in the 2016 draft, Pierre-Luc Dubois. Also included are the 29th overall pick in the 2015 NHL draft, Gabriel Carlsson, who played in two NHL games last year. Three former Red Wings free agent tryouts – Justin Brazeau and Hayden Hodgson (AHL contract) and Luke Kirwan are also included.
This year's Tournament is scheduled from September 8 – 12 and will feature teams from Dallas, Detroit, Columbus, Chicago, Carolina, Minnesota, New York, and St. Louis. For details on the tournament and ticket information please click here.
* denotes free agent tryout
** All Rosters are in draft form and are subject to change.