2013 Red Wings Training Camp Teams Announced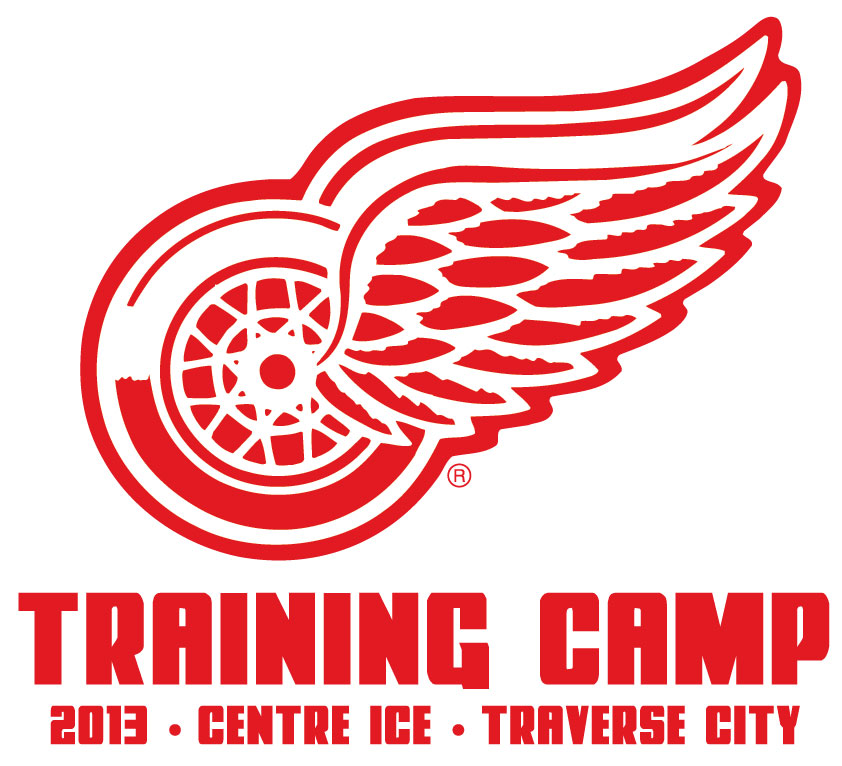 The Detroit Red Wings have announced the intrasquad teams for the the 2013 training camp. These teams will take effect September 12th beginning at 9:30 am for the first practice at Centre I.C.E. Arena in Traverse City, MI. Each team will practice daily but only two teams will scrimmage. Below is a breakdown of the teams as well as the schedule for the scrimmages. Darren Helm and Jeff Hoggan are listed on Team Lindsay but neither is likely to participate due to injuries.
For a completed schedule and other details please visit the LWL Training camp page.


Scrimmaging Teams
September 12: Delvecchio Vs. Howe
September 13: Lindsay Vs. Howe
September 14: Delvecchio vs. Lindsay
Howe
| | | |
| --- | --- | --- |
| Franzen | Weiss | Alfredsson |
| Miller | Emmerton | Eaves |
| Mantha | Athanasiou | Pulkkinen |
| Tyler Bertuzzi | Goodrow | Parkes |
| | | |
| Defense | | |
| Kronwall | Ericsson | |
| Ouellet | Evanss | |
| Fournier | Nicastro | |
| | | |
| Goalies | | |
| Howard | | |
| Coreau | | |
Lindsay
| | | |
| --- | --- | --- |
| Nyquist | Andersson | Todd Bertuzzi |
| Jurco | Sheahan | Tatar |
| Tvrdon | Jarnkrok | Ferraro |
| Grant | Nastasiuk | Lynch |
| | | |
| Injured: | Helm | Hoggan |
| | | |
| Defense | | |
| Quincey | Smith | |
| Almquist | Sproul | |
| Plutnar | Nedomlel | |
| | | |
| Goalies | | |
| Mrazek | | |
| Paterson | | |
| Lanigan | | |
Delvecchio
| | | |
| --- | --- | --- |
| Zetterberg | Datsyuk | Abdelkader |
| Samuelsson | Glendening | Tootoo |
| McIntyre | Aubry | Frk |
| Hudon | Nestrasil | Callahan |
| | | |
| Defense | | |
| DeKeyser | Kindl | |
| Lashoff | Paetsch | |
| McNulty | Marchenko | |
| | | |
| Goalies | | |
| Gustavsson | | |
| McCollum | | |