Minnesota Wild Prospect Tournament Roster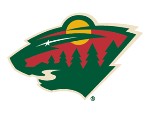 The Minnesota Wild have announced their 2011 roster for the NHL prospect tournament at Centre I.C.E. arena in Traverse City, MI. The team features  First round draft choices Tyler Cuma (2008) and Zack Phillips (2011) as well as Hobey Baker nominee, Chay Genoway. Also on the roster are a pair of goalies from the 2009 Draft – Matt Hackett and Darcy Kuemper. This year's Tournament is scheduled from September 10 – 14 and will feature teams from Dallas, Detroit, Columbus, Buffalo, Carolina, Minnesota, New York, and St. Louis. For details on the tournament and ticket information please click here.
* denotes free agent tryout
** All Rosters are in draft form and are subject to change.