Hockey Night in Traverse City: NHL Network to Simulcast Rangers Games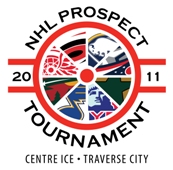 In addition to the MSG network broadcasting all New York Rangers games, the NHL Network will also pick up all Rangers games from the 2011 NHL prospects tournament. The NHL network is viewable in 20 million households across the U.S. The Red Wings are not currently scheduled to play the Rangers as the two teams are playing in different divisions. There is a chance the teams could face off on the final day but that schedule will be based on tournament standings from the first three games. Below is the scurrent chedule for the broadcast:
The full schedule for the tournament can be viewed here.
Centre I.C.E. arena also announced that they will be hosting a Hockey Fair on September 10th from 2 pm – 7 pm to coincide with the kickoff of the tournament. The fair, which will be held in the parking lot in front of the arena, is free to attend and will include: 3 on 3 street hockey, radar hardest shot competition, 4 target accuracy competition, refreshments, hockey vendor booths, merchandise,  and prizes. The tournament's first game will be at 3:30 pm when the Minnesota Wild take on the Buffalo Sabres.
For complete details on the 2011 prospect tournament and Red Wings training camp click here.