Training Camp Alumni and Celebrity Jersey Auction Details Announced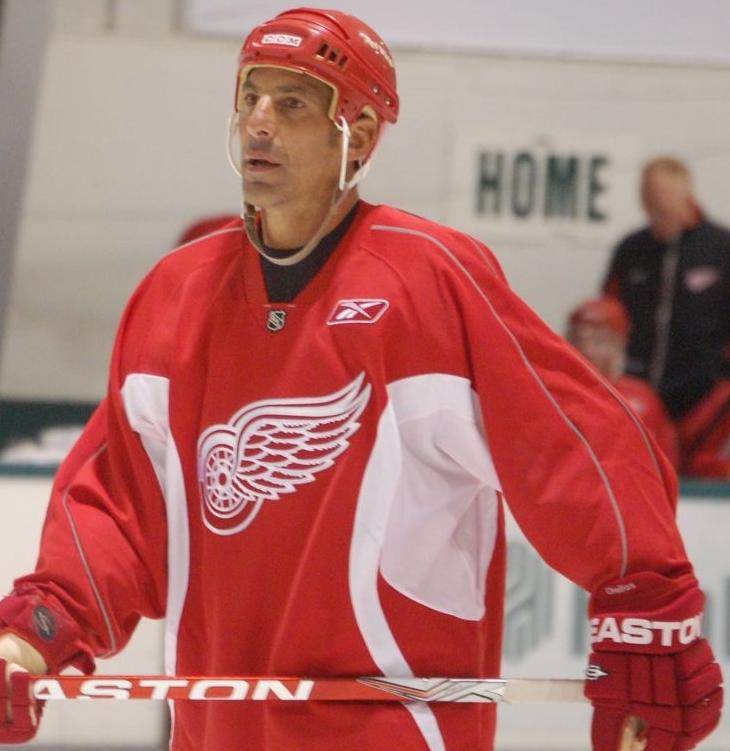 The Alumni and Celebrity game, slated for September 14th at 7:00 pm, will give fans a chance to bid on custom game worn jerseys by the alumni and celebrity squad. The game, which is comprised of two twenty minute periods, will feature game worn jerseys from Chris Osgood, Dallas Drake, Ken Holland, Mike Babcock, Chris Chelios, Kris Draper, Jiri Fischer, Kirk Maltby, and Mickey Redmond among others. Fans in attendance will be able to bid on the autographed jerseys during a silent auction that will be held before the game and run through the first period. Winning bidders must be present and will have a chance to meet the player and have their jersey autographed following the game.
The players will wear custom jerseys designed exclusively for the event by Red Wings Equipment Manager Paul Boyer. All game worn jerseys will be registered with the Detroit Red Wings for authentication purposes. A final design will be displayed at Centre I.C.E. Arena prior to the event.
All proceeds will benefit Centre I.C.E. Arena and its many community events and programs. The event was created by the Red Wings as a way to help Centre I.C.E. make up for lost revenue due to the lockout last season. All players and participants are graciously donating their time to help offset the lost revenue.