It's All About the Travel…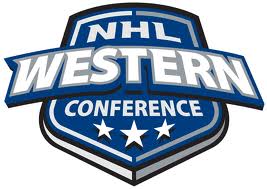 Despite all the rumors, the Detroit Red Wings will not be joining the Eastern Conference. Under the new plan, the Wings will be part of the newly realigned central conference which will also feature Chicago, St. Louis, Winnipeg, Nashville, Columbus, Dallas, and Minnesota. The league will be divided into four total conferences – two with eight teams and two with just seven teams. The bulk of the schedule next season will focus on inter-conference games, but each team will play the teams outside its respective conference twice.
The Red Wings, who have been lobbying to move to the East for years, didn't get their exact wish under the new plan. However ultimately they did get a format which reduces the amount of travel by the team. The Detroit brass have long believed that the wear and tear of travel – especially when it comes time for the playoffs – has adversely impacted the team's chances of winning. Having a schedule that reduces the miles traveled while also creating more potential rivalries isn't all bad. Under the new plan, the Wings would only have two west coast swings. In addition, the first two rounds of the playoffs would be limited to inter-conference matchups meaning the furthest Detroit would have to travel would be Dallas or Winnipeg.
While it would have been exciting to see Detroit play more original six opponents like Boston, Montreal, New York, or Toronto, the politics of moving the Wings East were likely unrealistic. Teams in the West have far too much to lose to see a major draw like Detroit move east. In the end, the new format not only addresses the Wings travel concerns, but also it rectifies issues expressed by other teams in a similar situation. Detroit may not have gotten the big move they wanted, but they will gladly take a reduction in travel as a consolation prize.