NHL Prospect Tournament 500 Club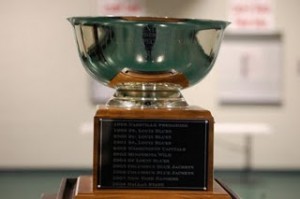 Nearly 200 NHL prospect tournament alumni have played at least one game in the NHL. A total of 110 players have seen at least 100 NHL games and just 12 players have played 500 or more games in the NHL. Below is the breakdown of those twelve players. Among the goalie alumni, the top five includes Kari Lehtonen (216), Pascal Leclaire (159), Steve Mason (119), Curtis Sanford (108), and Michael Leighton (103).


* Editors Note: This is part of an ongoing series of posts leading up to the 2011 NHL Prospects Tournament and Training Camp. For more info on tournament and Detroit Red Wings Training Camp please click here.