Live from Traverse City, MI: MSGN to Broadcast Tournament Games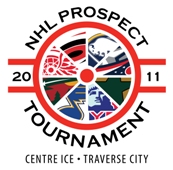 The Madison Square Garden Network has confirmed that the network will broadcast all New York Ranger prospect games. The broadcast is expected to reach approximately 12 million subscribers. No other broadcast or internet feed has been announced but stay tuned to the LWL as more details emerge. The confirmed schedule of broadcasts include:
September 10 7:00 pm: NY Rangers Vs. St. Louis
September 11 6:00 pm: NY Rangers Vs. Dallas Stars
September 13 3:30 pm: NY Rangers Vs. Carolina Hurricanes
September 14 TBD depending on final tournament standings
* Editors note that the above times are the game times and not the actual broadcast schedule which could be aired on delay.