Red Wings Invite 25 to 2014 Development Camp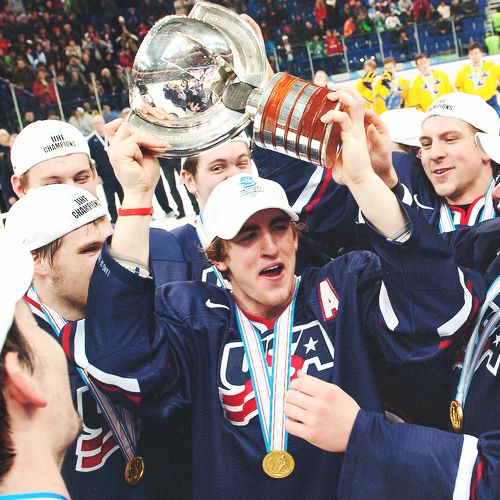 The Detroit Red Wings have invited 23 free agents to their annual Development Camp in Traverse City beginning July 4th.
Among those auditioning are defensive forward Darby Llewellyn, two-way defender Ryan Obuchowsk, steady defenseman Kevin Clare, once promising defensive forward Cole Bardreau (pictured) and all three members of Colgate University's "triplet line" comprised of Kyle Baun, Tylor Spink and Tyson Spink. The Red Wings, who are always close to the 50 contract limit, have limited contracts to spare.
Following is a review of the invitees (listed alphabetically).