Lashoff Ready to Fly Above the Radar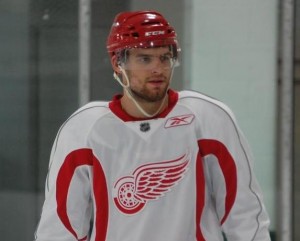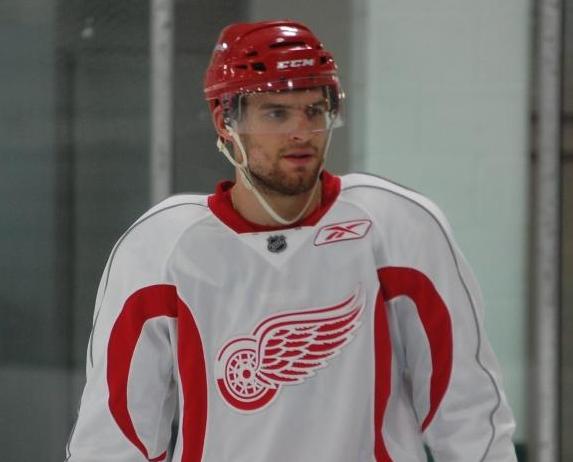 Brian Lashoff doesn't have the kind of game that will cause fans to jump out of their seats with excitement. But his steady defensive play may eventually earn him a full time NHL job one day.
"I try to make the right play at the right time with a physical edge," Lashoff said. "I think my style of play doesn't get as much press as a guy like Brendan Smith, but that's fine with me. Smitty is an exciting player with great offensive skills, but I like to play solid in my own end and focus more on the defensive game."
The 6-foot-3, 212 pound defenseman is coming off his second season with Grand Rapids. In 76 games last season for the Griffins, Lashoff scored 8 goals and 19 points while playing in all situations.
"I found a role for myself last year," He said. "I played every game and I was on one of the top penalty killing units while also getting some power play time. I was able to contribute on both ends of the ice so I was pretty happy with how things went."
The 22 year-old wanted to prove he could stay healthy after sitting out nearly half his rookie season with injuries. Lashoff, who played all 76 games last season, suffered an injury early in the season but managed to play through the pain and remain in the line-up.
"I hurt my shoulder the second month of the season," hef said. "I played through it because I didn't want to miss any games like my first year.  It lasted about a month, but other than that I was pretty healthy. I was happy to stay healthy and show what I can do."
Lashoff, who signed as a free agent with the Red Wings in 2008, is entering the final year of his three-year entry-level contract. He has a lot on the line this season and wants to show he can be counted on to step into Detroit's line-up if needed.
"Every year there is a little more pressure, but going into this year I want to make an impression that I am ready to take the next step," he said. "I played a lot last year so going into camp this year I want to be as strong as possible. Hopefully I can get a couple games in Detroit. I feel like I can be a guy who can be used as depth this year and I can step in and play reliably if needed."
With Key veterans like Garnet Exelby, Logan Pyett and Doug Janik signing elsewhere and Brendan Smith slated to make Detroit's opening day roster, Lashoff could be counted on for a much bigger role with the Griffins next year as well. He will be expected to anchor a blueline full of new players and provide a stabilizing leadership presence.
"I'd like to be a guy who's counted on every night," Lashoff said. "I want to be a top two pairing guy and I would like to take a leadership role. I think I am ready for that and that is something the coaching staff wanted me to do last year."
The Griffins, who missed the playoffs the for the third straight year last season, are hoping that key additions of Tomas Jurco and Petr Mrazek will infuse the team with new energy. Additionally second year players like Trevor Parkes, Louis-Marc Aubry, and Mitch Callahan should be more confident with a full year in the AHL.
"Last year we had a lot of young guys and we were all meshing together," he said. "Towards the end of the season we were playing really well as a team and the young guys were contributing. Adding guys like Mrazek and Jurco will be huge because they are both really great players. I think we can make a playoff push if  we can come together and play to our potential."