2012 Red Wings Development Camp Schedule Announced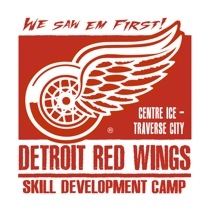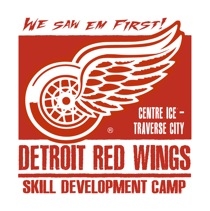 The Detroit Red Wings will host their annual prospects development camp at the Centre I.C.E. Arena in Traverse City, MI again this year. This year's camp will begin on July 7 and run through the 14th. All practices are open to the public and this camp is the only opportunity to see many of the Red Wings up and coming college and European talent. In addition, the Wings selections from the 2012 NHL entry draft are expected to participate and it will give the organization it's first look at the new additions.
No roster is currently available for this camp, but the LWL will have it as soon as it is made available.
Below is the complete Schedule for the event, please note all times are subject to change:
 July 7
2:30 pm – 3:30 pm on-ice workouts (Team Lidstrom & Team Zetterberg)
July 8
Team Lidstrom:
8:30 am – 10:30 am off-ice workouts
2:30 pm – 3:00 pm on-ice Tomas Storm Skill Development
3:00 pm – 3:30 pm power skating
3:45 pm – 4:30 pm practice
Team Zetterberg:
8:30 am – 9:00 am on-ice Tomas Storm Skills Development
9:00 am – 9:30 am power skating
9:45 am – 10:30 am practice
2:30 pm – 4:30 pm off-ice workout
July 9
Team Lidstrom:
8:30 am – 9:00 am on-ice Tomas Storm Skills Development
9:00 am – 9:30 am power skating
9:45 am – 10:30 am practice
2:30 pm – 4:30 pm off-ice workout
Team Zetterberg:
8:30 am – 10:30 am off-ice workouts
2:30 pm – 3:00 pm on-ice Tomas Storm Skill Development
3:00 pm – 3:30 pm power skating
3:45 pm – 4:30 pm practice
7:00 pm – 8:00 pm Cherry Festival Meet and Greet with Red Wings Prospects (Open Space in downtown Traverse City, MI)
July 10 (Bryan Rufenach Day)

4:00 pm – 6:00 pm food/ beverages, entertainment outside Centre I.C.E. Arena
7:00 pm Cherry Scrimmage (full squad)
July 11
Team Lidstrom:
8:30 am – 10:30 am off-ice workouts
2:30 pm – 3:00 pm on-ice Tomas Storm Skill Development
3:00 pm – 3:30 pm power skating
3:45 pm – 4:30 pm practice
Team Zetterberg:
8:30 am – 9:00 am on-ice Tomas Storm Skills Development
9:00 am – 9:30 am power skating
9:45 am – 10:30 am practice
2:30 pm – 4:30 pm off-ice workout
July 12
Team Lidstrom:
8:30 am – 9:00 am on-ice Tomas Storm Skills Development
9:00 am – 9:30 am power skating
9:45 am – 10:30 am practice
2:30 pm – 4:30 pm off-ice workout
Team Zetterberg:
8:30 am – 10:30 am off-ice workouts
2:30 pm – 3:00 pm on-ice Tomas Storm Skill Development
3:00 pm – 3:30 pm power skating
3:45 pm – 4:30 pm practice
July 13
8:30 am Scrimmage (both squads)