Trickle Down Effect: Wings Roster Crunch Will Impact Griffins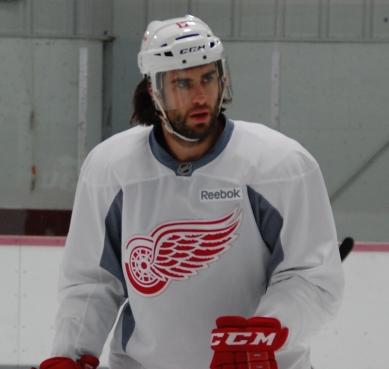 If Patrick Eaves clears waivers Friday, he will likely be the third NHL forward sent down to Grand Rapids. Jordin Tootoo cleared waivers last week but was only sent down today, while Cory Emmerton was an early casualty of the Wings roster crunch. The moves, while necessary to get Detroit under the salary cap and roster limits, could have a direct impact on the playing time and development of their prospects.
The Red Wings log jam of forwards is a direct result of not moving players over the summer after the acquisition of Dan Cleary, Stephen Weiss, and Daniel Alfredsson. Detroit was also hampered by injuries to Mikael Samuelsson, which limited his eligibility to be bought out during the summer.
Now that the roster moves are finally being made and NHL veterans are being demoted to the AHL, several prospects could be shuffled down to the ECHL or have their current playing time impacted. The Griffins, who are tied for second in the AHL Western Conference, have lost just their first game in eight straight. The Wings prospects are a big reason for the early success and a reduction in responsibility could, at the very least, impact their development in the short-term.  Outlined below are prospects who have the greatest chance of being impacted by the additions of Tootoo and Eaves (if he clears waivers Friday):
The additions of Eaves and Tootoo will have the greatest impact on AHL veterans such as Tristan Grant, Jeff Hoggan,  Nathan Paetsch and Brennan Evans because of the veteran player limit which allows AHL teams to dress only five veterans per game. With the Griffins making a strong push toward defending their Calder Cup, the Red Wings management will need to monitor the veteran situation closely to mitigate the long term impacts on prospect development.