Centre I.C.E. Announces Fax Training Camp Ticket Sale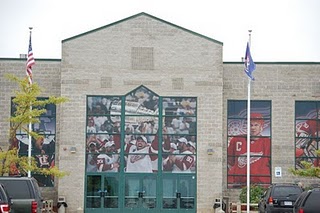 The fax ticket sale for the remaining tickets to the 2013 Red Wings training camp tickets has been announced to begin at noon on August 9th, 2013. Tickets are available on a first come first serve basis. Tickets to the 2013 NHL prospects tournament can also be ordered during the fax sale or purchased on game day. The fax number for the sale is 1-800-915-4057 and the order form is available here.
For information on the schedules for the 2013 Red Wings training camp and NHL prospects tournament click here.