November 11th Appearance on the Vic McCarty Show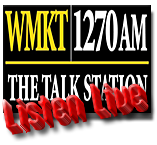 I appeared on the Vic McCarty show on November 11, 2011. We discussed what happened during the Tampa/Philly game, the Red Wings 6 game skid, why Detroit opted to waive Brunnstrom. To listen to the show click here.
Editors Note:
It's a known fact that hockey players are tough. How many times have I seen a player get hit in the mouth and lose a couple of teeth, only to return to the ice later in the game. It is amazing to see that level of courage, but I am not sure I fully understood it until recently.
Since August, tooth pain has become a normal part of life. A fractured tooth following a root canal was the initial cause but it went undetected on X-rays for weeks. The extraction that came later was some of the most intense and distracting pain I have ever experienced. I used to think I was relatively tough, but I have to admit the gnawing pain has left me defeated on more than one occasion.
I have had some level of pain for close to four months. While my dentist has treated me with determination, understanding and extreme care every step of the way, the pain or the fear of pain has been a constant in my life. Unfortunately all of this has limited my ability to maintain regular postings, but I do hope to return to regular postings soon. Thank you for your patience and understanding.