Red Wings Add Free Agents to Development Camp Roster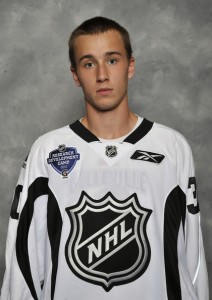 The first photos from the Red wings Development Camp have emerged. One in particular shows several additional free agent try-outs. Only the last names are identified, but here's an educated guess on the additions:
Other players listed include Dean and Jake Chelios as well as two players with the name Fraser who more than likely are related to the Grand Rapids Griffins head coach Kurt Fraser.
* Editors Update: All Players listed above have now been confirmed as tryouts for the Red Wings!