Training Camp Ticket Sale Update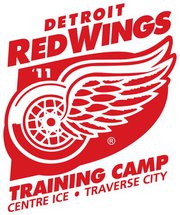 A final in person ticket sale for the 2011 Detroit Red Wings Training Camp will be held on July 9th from 10 am – 2 pm. Tickets will be available for the two newly added practice dates – September 21 and 22. All seats for the September 19th practice session are available, while September 17th and 18th are sold out.
A fax ticket sale will begin at noon on July 11, 2011. For complete details on this year's came, please visit the LWL Training Camp page here.