Centre I.C.E. Arena to Host 2011 Red Wings Prospect Development Camp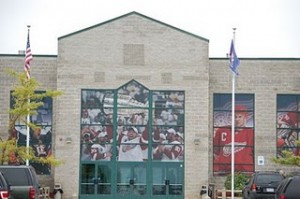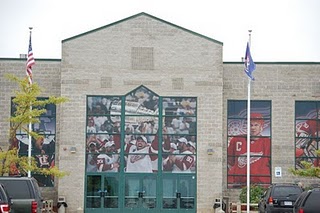 The Detroit Red Wings will heading to Traverse City, MI earlier than expected when they host their annual prospect development camp beginning on July 7 and running through the 14th. Admission to the daily workouts will be free the first day but will cost $5  there after or fans can purchase a $25 pass good for the duration of the camp and can be purchased at the door. Below is the complete Schedule for the event:
July 7th
2:30 pm – 3:30 pm on-ice workouts
2:30 pm – 4:45 pm off ice work outs
July 8 – July 13
Group 1:
8:30 am – 10:30 am off-ice workouts
2:30 pm – 4:30 pm on-ice workouts
Group 2:
8:30 am – 10:30 am on-ice workout
2:30 pm – 4:30 pm off-ice workout
July 14
8:30 am – 10:00 am scrimmage and skills competition
In addition to the development camp, the Red Wings will also be hosting a coaches Clinic on July 10th. The $95 admission price also includes lunch. For more information on the clinic click here.
The 2011 Development Camp Roster is below
Defensemen
Adam Almqvist
Travis Ehrhardt
Gleason Fournier
Nick Jensen
Brian Lashoff
Richard Nedomlel
Max Nicastro
Xavier Ouellet
Trevor Parkes
Sebastien Piche
Bryan Rufenach
Brendan Smith
Ryan Sproul
Brad Walch (FA Tryout)
Forwards
Louis-Marc Aubry
Mitchell Callahan
Julien Cayer
Willie Coetzee
Landon Ferraro
Philippe Hudon
Calle Jarnkrok
Tomas Jurco
Brooks Macek
Gustav Nyquist
Nick Oslund
Trevor Parkes
Teemu Pulkkinen
Alan Quine
Brent Raedeke
Marek Tvordon
Goalies
Thomas McCollum
Petr Mrazek