History Lesson: Stanley Cup is the Only Historical Moment That Matters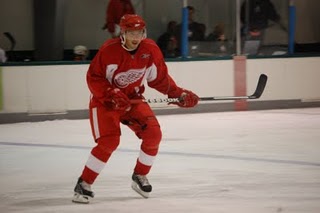 The Red Wings could make history tonight completing a comeback of epic proportions against the San Jose Sharks with a game seven victory. It was just last week that they lost the opening three games of the series and were on the verge of elimination. With three straight wins and a dominating performance in game six, this is a team that enters tonight's game with a chance to do what just three other teams have done.
While much of the talk in media circles has been of this potential history making win, this team would be better off entering this game like they have entered the last thre elimination games. The Red Wings know they have a chance at history, but getting caught up in the wave of  history hype has the potential to end in disappointment. The players certainly know what is on the line tonight, but if they have any doubt about how difficult their task will be tonight, they need to look no further than the Chicago's failed comeback attempt in the first round.
If the Wings are able to close out the Sharks tonight it will be a significant achievement that this team can build on. That being said the only history this team should be focusing on is winning the Stanley Cup and there is still a lot of hockey left before that prize is awarded.